Minority

Health Conference 2013

Constructing the Foundation for Health Equity
If there is inclement weather on the day of the conference, call 919-843-9262 for updates.
February 22, 2013
8:00 am - 5:00 pm
The William and Ida Friday Center for Continuing Education
100 Friday Center Drive, Chapel Hill NC 27599
The UNC Minority Health Conference is the largest and longest-running student-led health conference in the country. The 34th annual conference, scheduled for February 22, 2013, will be on "Constructing the Foundation for Health Equity," and will be held at the Friday Continuing Education Center in Chapel Hill.
The conference regularly attracts over 500 students, faculty, researchers, public health and human services professionals, and community leaders from North Carolina and surrounding states, with at least as many throughout the country viewing the keynote lecture by broadcast or on DVD. The Minority Student Caucus launched the conference in 1977 to highlight health issues of concern for people of color and to attract students interested in minority health to the school. The conference provides a forum for scholarly exchange of ideas related to understanding and addressing continuing health disparities in minority populations.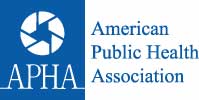 This year's conference is endorsed by the American Public Health Association.