Jerome Wilson, M.A, Ph.D.
Dr. Jerome Wilson is Associate Professor and Associate Chairman for Research in the Department of Family Medicine and Associate Director for Research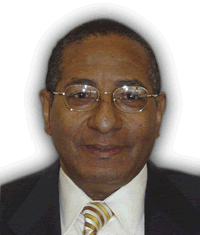 at the National Center for Primary Care, both at the Morehouse School of Medicine. He received the BA in Chemistry and Mathematics from Dillard University in New Orleans, the MA in Immunology and Biochemistry from Harvard Medical School, and the Ph.D. in Epidemiology (Cancer/Occupational) from the University of North Carolina School of Public Health in Chapel Hill, NC.
Dr. Wilson joined the Morehouse School of Medicine from Pfizer Pharmaceutical Company where he was Director/Team Leader for U.S. Outcomes Research, responsible for Oncology, Opthalmology and Respiratory marketed drugs. During more than 15 years as a research administrator in the pharmaceutical industry (Pfizer, Johnson & Johnson, Warner-Lambert and Upjohn), he acquired broad research, teaching and management experience in all phases of drug development, pharmacoepidemiology, cancer/occupational epidemiology, and health outcomes research. Prior to joining the pharmaceutical industry, Dr. Wilson held appointments at the Memorial Sloan-Kettering Cancer Center, National Cancer Institute's Division of Cancer Epidemiology and Genetics, Howard University Cancer Center, Georgetown University School of Medicine.

---
Links for participants:


Agenda


Acknowledgements and credits


Attending the conference at UNC-CH


Find a viewing site near you


Participant evaluation


Webcast of the Congressional Minority Caucus Panel
Links for site facilitators:


Register to be a satellite downlink site


Site facilitator information


Attendance sheet for signing-in participants


Color publicity flyer


Site facilitator evaluation

Miscellaneous links:


Previous Videoconferences in this series


Back to the top