Abel Valenzuela, Jr. is Professor and Director of UCLA's Center for the Study of Urban Poverty [link].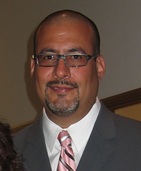 He received his Ph.D. from the Massachusetts Institute of Technology (MIT) in Urban Studies and Planning and his BA in Social Science from the University of California, Berkeley. At UCLA, he holds joint appointments in Chicano Studies and Urban Planning, where he teaches courses on urban poverty, immigration, and labor.
Dr. Valenzuela is one of the leading national experts on day laborers, who are mostly immigrant men who solicit temporary daily work in open air markets such as street corners, empty parking lots, and store fronts. He has published numerous articles and technical reports on the subject. Other publications address immigrant settlement, labor market outcomes, urban poverty and inequality. Dr. Valenzuela s work has appeared in American Behavioral Scientist, Journal of Ethnic and Migration Studies, Annual Review of Sociology, New England Journal of Public Policy, Working USA: a Journal of Labor and Society, International Journal of Comparative Sociology, and Regional Studies.
Dr. Valenzuela has co-edited two books: Prismatic Metropolis: Inequality in Los Angeles (with Lawrence Bobo, Melvin Oliver, and James Johnson) published by the Russell Sage Foundation in 2000 and Immigration and Crime: Race, Ethnicity, and Violence (with Ramiro Martinez, Jr.). He is currently under contract with the Russell Sage Foundation to publish his recent work on the social and labor market processes of day laborers.