Frank Y. Wong, Ph.D., a social psychologist, is an Associate Research Professor in the Department of International Health at the Georgetown University School of Nursing and Health Studies (webpage)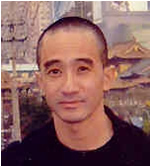 with expertise in community-based research on HIV-related risk behaviors and alcohol, tobacco, and other drugs (ATOD) use/abuse among racial/ethnic and under-served populations. Dr. Wong currently has multiple NIH-funded R01 grants supporting his research programs. His NIH-funded research focuses on social epidemiology as well as prevention of ATOD and HIV targeting migrant and/or non-indigenous populations and sexual minorities and the effects of migration on ATOD use/abuse and HIV-related knowledge, attitudes, beliefs, and behaviors in the U.S. and China. He also has conducted and published research in South Africa.
Since 1994, Dr. Wong has served as a member and/or chaired 47 plus standing and/or ad-doc committees and study sections of various agencies of the U.S. Department of Health and Human Services (DHHS), including the Center for Scientific Review, National Center on Minority Health and Health Disparity, National Institute of Dental & Craniofacial Research, National Institute on Alcoholism and Alcohol Abuse, National Cancer Institute, National Institute on Drug Abuse (NIDA), National Institute of Mental Health, Office on AIDS Research, Centers for Disease Control and Prevention (CDC), Health Resources and Services Administration (HRSA), Office of Minority Health (OMH), and Substance Abuse and Mental Health Services Administration. Presently, Dr. Wong serves on the Steering Committee of the NIDA AAPI Scholar and Researcher Workgroup advisING NIDA on substance abuse related issues affecting AAPIs (Asian Americans and Pacific Islanders). He serves on the editorial board of three scientific journals (AIDS Education and Prevention, Globalization and Health, and Journal of LGBT Health Research). He is fluent in both written and spoken Chinese (Cantonese, Chiu Chow, and Mandarin), and has served as an interpreter for Indo-Chinese refugees since the 1980s.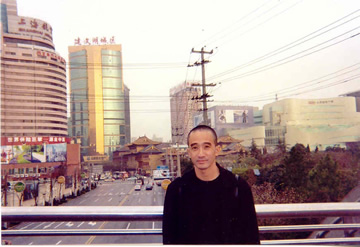 Examples of past work
Dr. Wong was Scientific Advisor for the only five-year, AAPI-focused demonstration study on integration of HIV/AIDS care for AAPIs (especially those with limited English-speaking, immigrants, or refugees) living with AIDS/HIV funded by the Special Projects of National Significance (SPNS), HRSA. This project was one of 34 SPNS projects participating in a cross-site evaluation utilizing various standardized quantitative and qualitative methodologies. He was a past chairperson of the Special and Under-served Populations Workgroup of SPNS, providing scientific advice on the construction and utilization of core data elements for the cross-site evaluation. Dr. Wong was PI for a two-year study sponsored by the OMH of the U.S. DHHS evaluating the effectiveness of the Bilingual/Bicultural Health Service Grant Program with respect to increasing access to health care for limited English-speaking populations. The study used both survey (quantitative) and site visit (qualitative) modalities, and focused on community-level impacts. Many of the grantee projects target Asian and Southeast Asian populations. Recommendations of this project have led OMH to initiate a study to create a uniform data system for all its community-based programs - as part of GPRA (Government Performance and Results Act). Dr. Wong served as Strategic Advisor for this two-year study. As chairperson of the Project Advisory Committee, he worked with a team of experts representing the various agencies (including CDC, Center for Substance Abuse Prevention, HRSA), private foundations (e.g., Robert Woods Johnson Foundation), and national organizations (e.g., State and Territorial Health) as well as OMH grantees on the strategic plan, which guides the development and pilot testing of the uniform data system.
Dr. Wong has a significant history in providing technical consultation and programmatic development on health care related interventions for less educated and acculturated Asian Americans, as well as for Afro- and Hispanic/Latino-Americans, who utilize inner city health centers and community-based organizations. For example, he developed an Asian Teen Clinic (including evaluation efforts) for the South Cove Community Health Center (the only primary health center in New England targeting AAPIs - especially immigrants and refugees), Boston, MA, funded by HRSA. Dr. Wong had served on the Community Characteristics and Indicators Panel of the Center for HIV, STDs, and TB Prevention, CDC. He was a member of the Editorial team for the Healthy People 2010: The LGBT Companion Document. Dr. Wong had served as a member of the Center for Substance Abuse Treatment (CSAT) LGBT (lesbian, gay, bisexual, and transgender) Workgroup. Dr. Wong was a member of the National Minority HIV Action Plan Working Group of OMH, DHHS.