18th National Health Equity Research Webcast
Cedric M. Bright, M.D., F.A.C.P.
Assistant Dean of Special Programs and Admissions
Department of Medical Education
UNC School of Medicine
112th President of the National Medical Association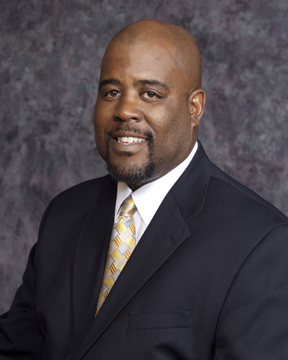 Cedric Bright is the Assistant Dean of Special Programs and Admissions in the Department of Medical Education at the UNC School of Medicine. He recently worked as an Associate Clinical Professor of Internal Medicine and Community and Family Medicine at Duke University and as a staff physician at the Veterans Administration Medical Center (VAMC) in Durham, NC. Dr. Bright graduated from Brown University and the UNC School of Medicine. He completed residency training at Rhode Island Hospital/Brown University. In June 2011, Dr Bright received the title of Fellow of the American College of Physicians (FACP) from ACP President Dr. Virginia Hood. Dr. Bright instructs medical students, physician assistants, nurse practitioners, and undergraduates. He is an active mentor for the Student National Medical Association (SNMA), for which he was elected to a two-year term as a professional board member. For the past ten years, he has led health empowerment programs, staffed by volunteers and medical students, in indigent communities in Durham. Dr. Bright has been an active member of many professional organizations, including holding several leadership positions in the National Medical Association, where is currently President. He is a recent President of Old North State Medical Society and of The Durham Academy of Medicine Dentistry and Pharmacy. He served as Chair of the Board of the Lincoln Community Health Center, a federally qualified health center. He was selected to a six year term for the Durham County Hospital Corporation, and served as the Vice Chair for the Patient Safety and Quality Committee and the Finance Committee. Dr. Bright has also served on the North Carolina Medical Society Patient Safety Taskforce, the Governor's Quality Initiative, and the North Carolina State Genomics Taskforce and as an officer for the Durham Academy of Medicine, Dentistry, and Pharmacy. Throughout his career, Dr. Bright has championed the elimination of healthcare disparities. He has been involved in health disparities research and has presented papers and abstracts at multiple national and local venues. Dr. Bright was an invited participant at the Congressional Black Caucus Foundation's annual summits where he has spoken on health disparities in the Veterans Administration medical system. He is the recipient of numerous citations and awards for his professional and community service.