38th Annual Minority Health Conference
Systems of Power: Recalling Our Past, Restructuring Our Future
Friday, February 24, 2017
William and Ida Friday Center, Chapel Hill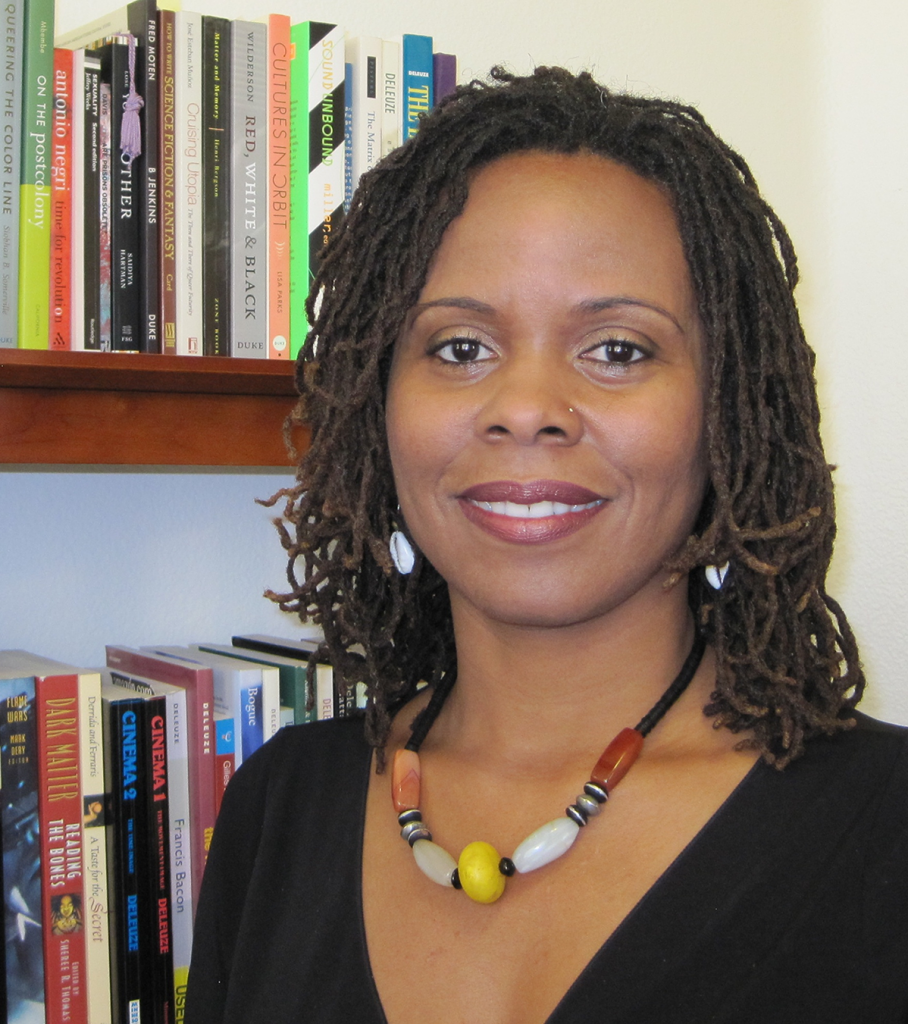 19th Annual William T. Small Jr. Keynote
Chandra L. Ford is Associate Professor of Community Health Sciences in the UCLA Fielding School of Public Health. She earned her doctorate in Health Behavior from the Gillings School of Global Public Health at the University of North Carolina. Prior to joining UCLA, she completed postdoctoral training in Social Medicine at the University of North Carolina and Epidemiology at Columbia University's Mailman School of Public Health, where she was a W. K. Kellogg Foundation Kellogg Health Scholar. Outside of her academic roles, she was formerly involved with the Black Radical Congress and is currently involved with the Black Coalition Fighting Back Serial Murders.
The overarching aims of Dr. Ford's research are to: (1) explain specific ways societal inequalities (e.g., discrimination) limit access to public health resources and care among socially marginalized populations; and, (2) to enhance the conceptual and methodological tools used to produce knowledge about the links between societal inequalities and health disparities.
Particular areas of expertise include the social determinants of HIV/AIDS disparities, the Public Health Critical Race Praxis/Critical Race Theory, access to care, and health disparities affecting racial/ethnic minorities; lesbian, gay, bisexual and transgender (LGBT) persons; and, older adults. Her work has been published in AIDS & Behavior, the American Journal of Public Health, the Annals of Epidemiology, Ethnicity & Disease, The Gerontologist, Social Science & Medicine, and other refereed journals. She has received a number of honors. Most recently, she was a member of the National Academy of Medicine Committee on Community-based Solutions to Promote Health Equity in the United States.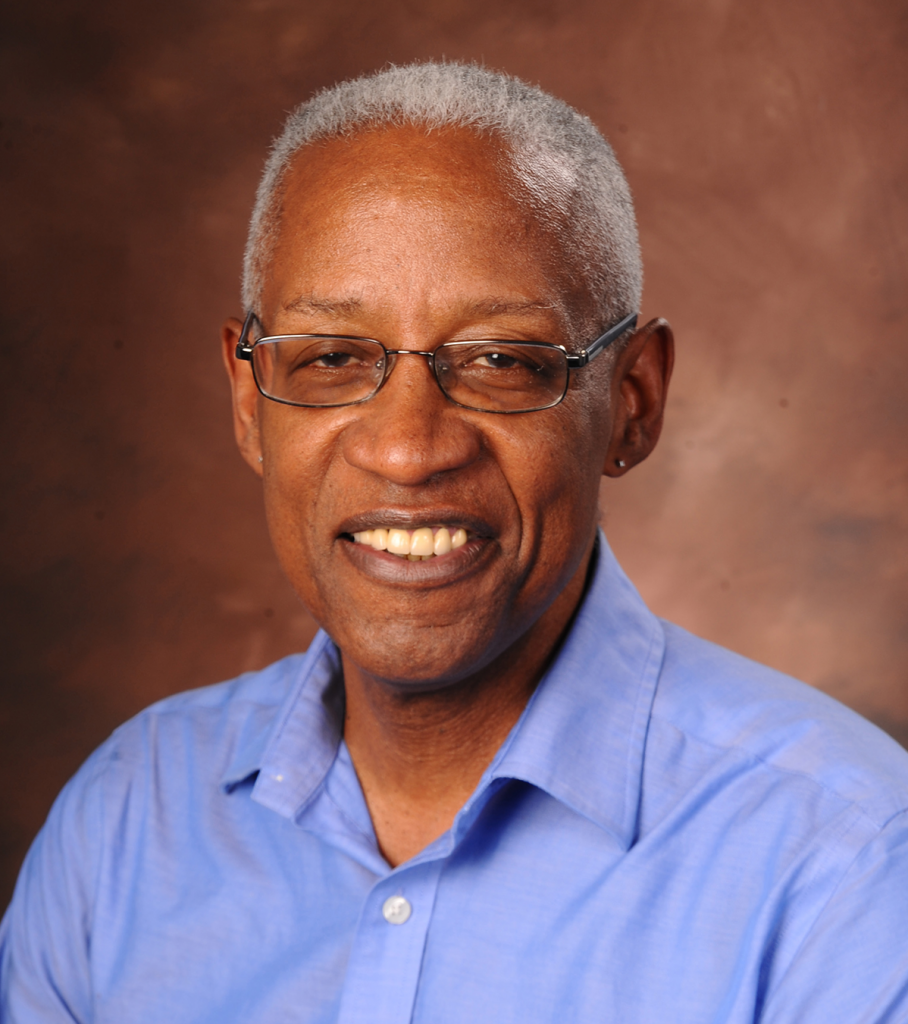 6th Annual Victor J. Schoenbach Keynote
Robert E. Fullilove, EdD is the Associate Dean for Community and Minority Affairs, Professor of Clinical Sociomedical Sciences and the co-director of the Cities Research Group. Dr Fullilove has authored numerous articles in the area of minority health. From 1995 to 2001, he served on the Board of Health Promotion and Disease Prevention at the Institute of Medicine (IOM) at the National Academy of Sciences. Since 1996, he has served on five IOM study committees that have produced reports on a variety of topics including substance abuse and addiction, HIV/AIDS, tuberculosis, and damp indoor spaces and health. In 2003 he was designated a National Associate of the National Academies of Science. In 1998 he was appointed to the Advisory Committee on HIV and STD Prevention (ACHSP) at the Centers for Disease Control, and in July, 2000, he became the committee's co-chair. Finally, between 2004-2007, he served on the National Advisory Council for the National Center for Complementary and Alternative Medicine at the National Institutes of Health [NIH]. Since 2010, he has been teaching public health courses in six New York State prisons that are part of the Bard College Prison Initiative (BPI) and serves as the Senior Advisor to BPI's public health program. Dr Fullilove serves on the editorial boards of the journals Sexually Transmitted Diseases, and the Journal of Public Health Policy. He has been awarded the Distinguished Teaching Award at the Mailman School of Public Health three times (in 1995, 2001, and 2013), and in May, 2002, he was awarded an honorary doctorate from Bank Street College of Education.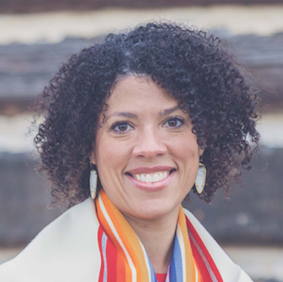 1st Annual Closing Keynote
Amy Locklear Hertel is Director of the UNC American Indian Center (AIC), an enrolled member of the Lumbee Tribe of North Carolina, and a descendant of the Coharie Indian Tribe. She also has an appointment as a Clinical Assistant Professor at the UNC School of Social Work. As an undergraduate student at UNC, she was inducted into the Order of the Golden Fleece (UNC's most prestigious honorary society) and a founder of Alpha Pi Omega Sorority, Inc., (the country's first American Indian Greek letter organization). Prior to returning to North Carolina, Amy served as Project Manager at the Center for Social Development and Research Manager at the Kathryn M. Buder Center for American Indian Studies, both at the Brown School of Social Work at Washington University in St. Louis, where she completed her doctoral studies. She also earned a master of social work and juris doctorate from Washington University. As a corporate attorney in St. Louis, Amy focused on mergers and acquisitions as well as securities filings before returning to the Brown School to earn her doctoral degree. Her area of study is asset building in tribal communities as an exercise of tribal sovereignty and a means toward tribal self-determination. As Director of the AIC, she focuses on developing strategies for universities to engage Native issues, leaders, and citizens across her campus, state, and region. Amy serves on several boards and committees including as a trustee on the G.A. Jr. & Kathryn M. Buder Charitable Foundation, a member of the North Carolina American Indian Health Board, an advisory board member to the Wildacres Leadership Initiative, and a national advisory committee member of the Robert Wood Johnson Foundation Clinical Scholars Program. She also serves as a Co-Chair for the Chancellor's Task Force on UNC Chapel Hill's History.
---
Thank you so much to everyone who attended the 37th Annual Minority Health Conference! The conference was unprecedented with over 750 in-person attendees and 1,350 webcast viewers. We are overwhelmed by all the support and excitement around this year's theme.You can view both Keynote Lectures here and see the full conference program here.
---
---
Would you like to make a donation to the Minority Health Conference? Click here to contribute.
---
Questions? Email: mhc.chairs@gmail.com for more information.