Lillian A. Sparks, Esq., a Lakota woman of the Rosebud and Oglala Sioux Tribes, currently serves as the Executive Director of the National Indian Education Association. The NIEA, located in Washington, DC,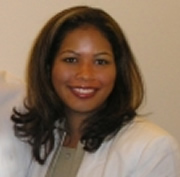 was founded in 1969 to give American Indians, Alaska Natives, and Native Hawaiians a voice in their struggle to improve access to education opportunities.
Prior to joining NIEA, Lillian Sparks was a staff attorney with the National Congress of American Indians where she worked on international indigenous rights, sacred sites and religious protection, and issues related to youth and healthcare. Miss Sparks, a former Miss Indian World, was named as one of 7 young leaders in Indian Country. Miss Sparks received her B.A. in Political Science from Morgan State University, located in her hometown of Baltimore, MD, and her Juris Doctorate from Georgetown University Law Center in Washington, DC.