Nicholas Freudenberg, Dr.P.H. is Distinguished Professor of Urban Public Health at Hunter College, City University of New York (link). From 1997-2003, he was Director of the Program in Urban Public Health,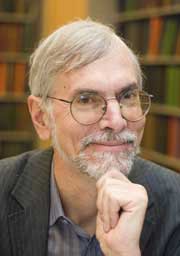 an MPH program that prepares public health professionals to promote health and prevent disease in diverse urban communities. From 1988 to 1997, he served as Executive Director of the Hunter College Center on AIDS, Drugs and Community Health, a research and action center that assists low income communities in New York City to develop, implement and evaluate interventions to improve health and well-being.
Dr. Freudenberg has worked with community organizations in New York City on a variety of health issues including asthma, lead poisoning, infant mortality, HIV infection, substance abuse and others. For many years he has worked with people in New York City jails to facilitate successful community reentry and currently serves as principal investigator for REAL MEN, a NIDA funded project to help young African American and Latino men leaving jail to consider healthy pathways to manhood, and the New York City Community Reintegration Project, a policy advocacy effort to re-direct public policy from incarceration to reintegration. Dr. Freudenberg has written or edited three books and many articles.